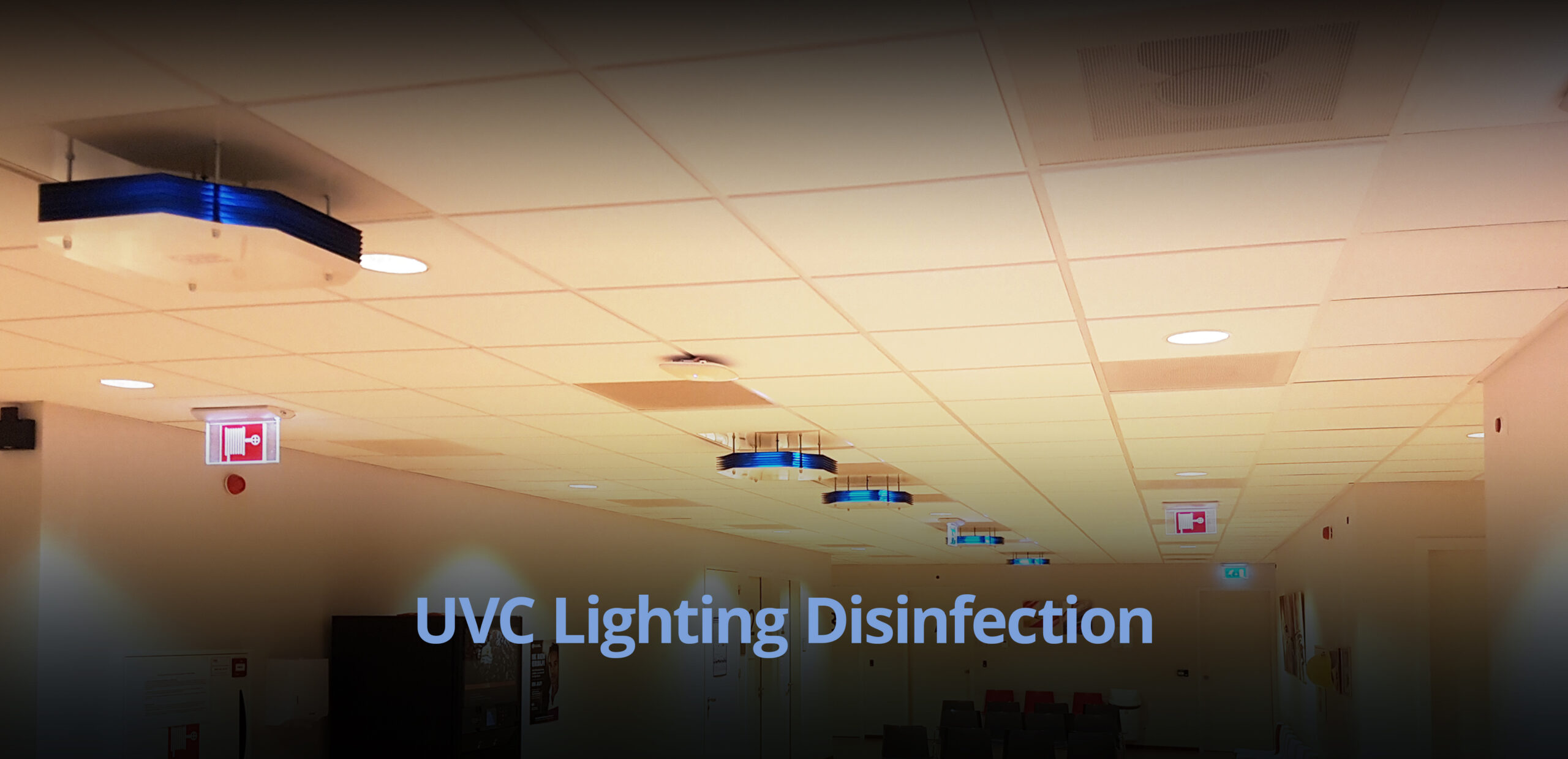 UVC Lighting Disinfection Services
Clearwater recognise that we are all living in unprecedented times. In the face of a global pandemic, the world is demanding a proven and effective way to protect people from harmful micro-organisms.
UV-C light is a proven and effective way to disinfect air, surfaces and objects.
Clearwater are now an approved installer for Signify's (formerly Phillips Lighting) UV-C products range.
The quality of the air we breathe and the cleanliness of the surfaces we touch have a profound effect on our health and wellbeing. We're all at risk of contracting and spreading viruses and bacteria, especially in busy public areas like the office, store, schools, museums and on public transport.
Used extensively by scientists for over 40 years.
UV-C is a known disinfectant for air, surfaces and water. All bacteria and viruses tested to date respond to UV-C radiation.
Signify has been at the forefront of UV technology for many years and has a proven track record of developing innovative UV-C products and applications. In laboratory testing, our UV-C light sources inactivated 99% of SARS-CoV-2 virus on a surface with an exposure time of 6 seconds.
Over the past decades, Signify developed a strong application expertise. It enables them to offer a broad range of UV-C lamps and luminaires that can be used in a variety of applications. This includes upper air systems that disinfect passing air, open UV-C systems and UV-C trolleys that disinfect rooms and locations overnight (or while not in use), and UV-C chambers that disinfect objects.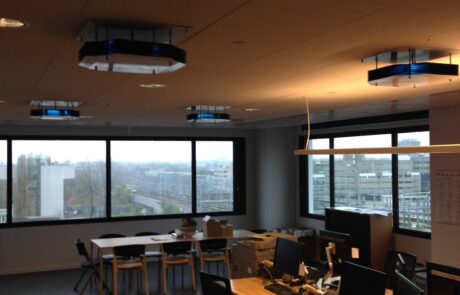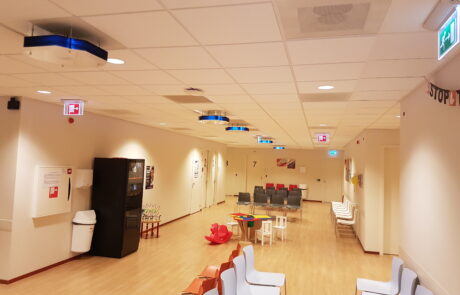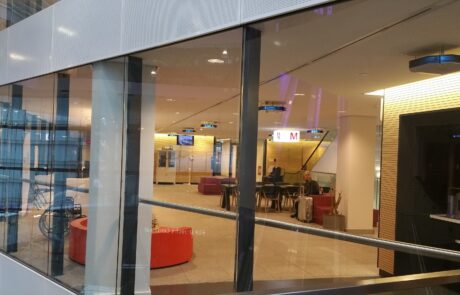 Philips UV-C luminaires with UV-C lamp systems neutralize micro-organisms, reducing the risk of contracting or spreading viruses and bacteria in a wide range of applications:
Retail – Disinfecting shopping trollies, shelves and counters.
Hair and beauty salons – Disinfect client rooms, floor, mirror, chair, counter surfaces and other sensitive areas.
Schools – Disinfect classroom walls, floors, desks and surfaces.
Offices – Disinfect work rooms, meeting spaces and corridors.
Banking – Disinfect counters, cash machines and work surfaces.
Hospitality – Disinfect guest rooms, reception areas and health club facilities.
Food outlets – Disinfect preparation surfaces and equipment.
Washrooms – Disinfect vanity units, basins and mirrors.
Transportation – Disinfect interior and exterior surfaces of different vehicles and passengers' waiting spaces.
UV-C lighting presents minimum risk when used in the correct way. Direct exposure to UV-C is dangerous. The lighting must always be installed with adequate shields and safeguards (such as presence detection sensors or timers) to avoid light damage and severe injuries to the eyes and skin. The UV-C disinfection luminaires we provide without such safeguards are intended only to be used as components in disinfection systems that contain any safeguards indicated, but not limited to, those specified in mounting instructions and user manuals.
Philips UV-C disinfection luminaires must only be sold by Signify or through qualified partners and installed by qualified, approved professional installers like Clearwater, according to the stringent safety and legal requirements.
None of Philips UV-C lamps are certified or approved as a medical device anywhere in the world and should not be used as such. They should never be used in applications or activities that may cause and/or lead to death, personal injury and/or damage to the environment.