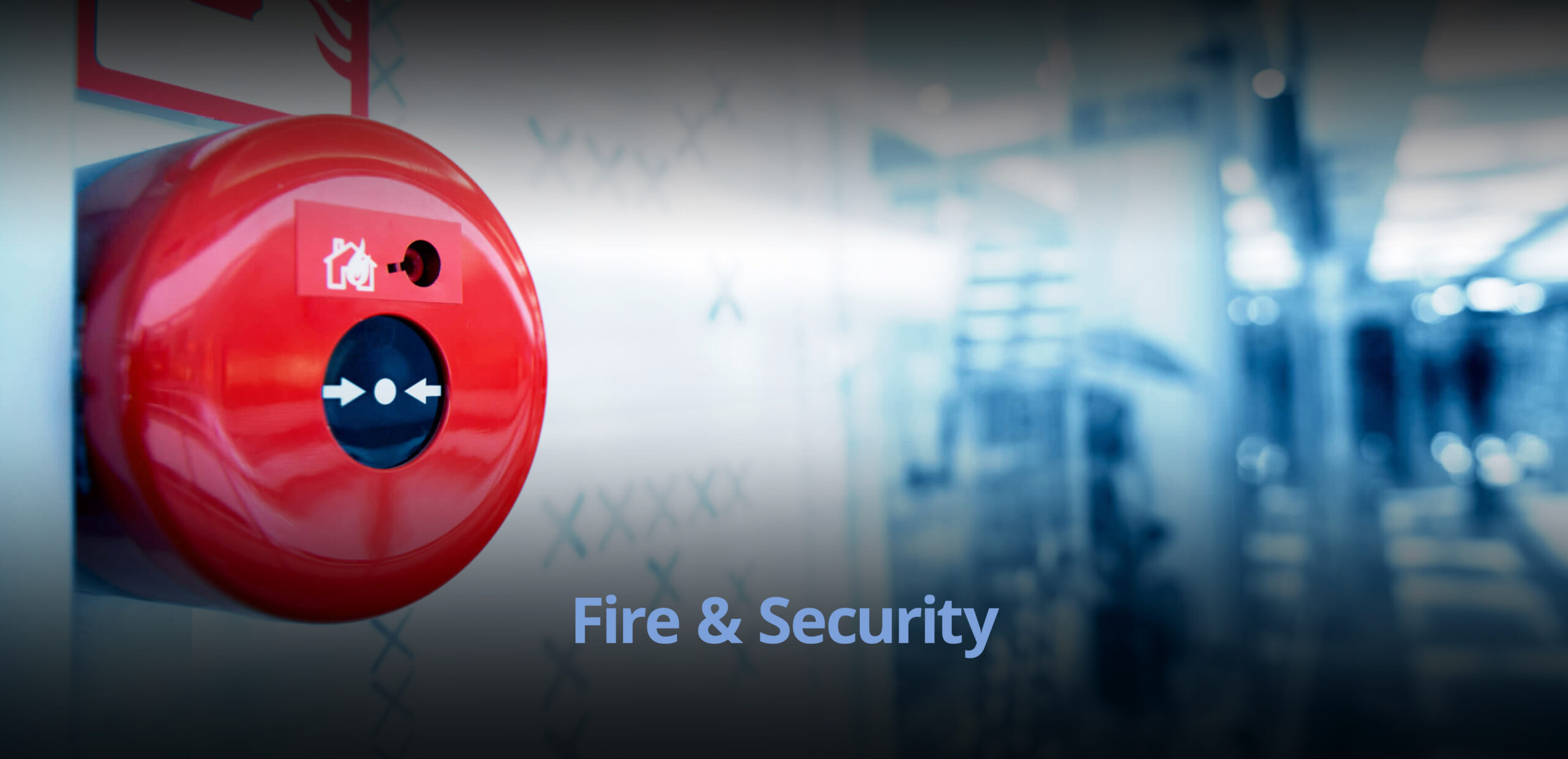 WHEN IS A FIRE ALARM SYSTEM REQUIRED?
There are various statutory documents covering the need for fire protection in various types of premises.
The principle documents are:
Health and Safety at Work Act 1974
Fire Certificates (Special Premises) regulations 1976
Factories Act 1971
Offices, Shops and Railway
Premises Act 1963
Private Places of Entertainment Act 1967
Fire Precautions (Workplace) Regulations 1997
Types of Fire Alarm Systems:
All Fire Alarm Systems essentially operate on the same principle. If a detector detects smoke or heat, or someone operates a break glass unit, then alarm sounders operate to warn others in the building that there may be a fire and to evacuate. For the system protecting property, it is additionally likely that the Fire Alarm will incorporate remote signalling equipment which would alert the fire brigade via a central station. Wired Fire Alarm Systems can be broken down into three categories, Conventional, Addressable and Analogue Addressable.
Clearwater can advise the most suitable alarm system for your premises to meet statutory requirements & compliance.
Landlord's responsibilities for rental properties –
The Scottish Government has produced revised statutory guidance on the requirements for smoke alarms
The main points relative to smoke detectors are as follows. The revised Domestic Technical Handbook guidance states there should be at least:
The number and position of the alarms will depend on the size and layout of the house.

There should be at least one alarm on each floor.

The landlord should either install smoke or fire detectors that meet the standard set by building regulations or be able to justify why a lesser level of protection is appropriate in a particular house.

If there is a requirement for a particular house to meet more stringent standards, then these more stringent standards apply

An alarm should be installed in accordance with the recommendations contained in BS5839 Part 6 and the landlord should ensure the alarm is regularly maintained in accordance with manufacturer's recommendations. The fitting of a hard wired smoke alarm may require a building warrant and the relevant local authorities should be consulted.

Landlords will also require a full electrical installation condition report (EICR). For more information please look at our Inspection & Testing page
Clearwater carry out these installations & inspections on behalf of numerous property management companies throughout the region. Feel free to contact us for more information.
A Government study shows that over 50% of businesses within the UK are affected by crime annually, namely from burglaries. The cost of this is staggering, over £5Bn.
CCTV helps as a deterrent to deter thieves
CCTV provides evidence to secure prosecutions for Police
CCTV's can be viewed remotely and accessed anywhere with wifi from PC's, Tablet's & Smart Phones
Clearwater can design & install CCTV systems to match your requirements to suit your budget. We have experience of installations from domestic, commercial, industrial and hazardous area locations.
Having an alarm system installed in your home or business can help reduce the risk of a burglary. In a study that conducted interviews with convicted criminals, nine out of ten intruders said they would avoid premises that had an alarm system in place. Another way you can deter intruders is by displaying an easy-to-see sign. Remember, intruders can spot a dummy yard sign or sounder beacon, so don't assume it can protect your premises as well as an alarm system
Benefits of having an intruder alarm system –
Clearwater can protect you 24hrs a day, 365 days a year. We can install systems to meet the requirements of residential, commercial & industrial properties.